BMW makes some of the highest-quality cars on the road. If you're looking for something with refined style, a premium interior, top-tier features, and power under the hood, the BMW lineup has everything you need.
That includes cars that are affordable. While many BMW vehicles do brush up against the pricier side, there are models in the brand's lineup that deliver all the class and performance of a BMW car with a price tag that's more amenable to drivers of more limited means.
Take the 2018 BMW 2 Series. A two-door sedan with seating for five, the 2-Series offers the subtle good looks that define its line with a bevy of great features and options for high performance. Its refined interior utilizes premium materials and offers great standard equipment like HD Radio, keyless push-button start, and rain-sensing windshield wipers. You'll also get a standard 4-year/50,000-mile warranty, as well as BMW Ultimate Care which provides free scheduled maintenance for three years, or 36,000 miles.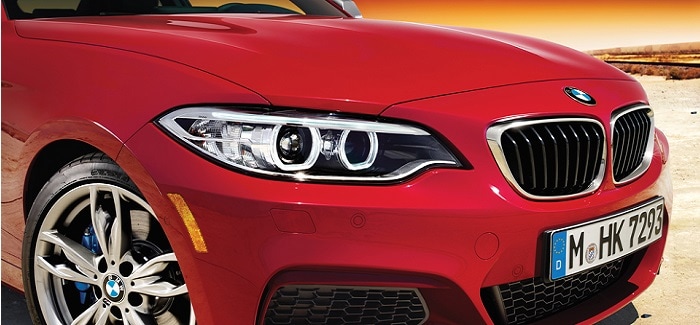 The 2-series can also provide a fun and athletic driving experience. When you drive a model of the 2-series, you'll have access to two powertrains. The first, a 2.0-liter turbocharged inline-4, is capable of 248 horsepower and 258 pounds-feet of torque. If you're looking for better than that? There's also a 3.0-liter turbocharged inline-6 available. That powerful option has been rated as capable of 335 horsepower and 369 pounds-feet of torque. You'll have everything you need to roll down the road with speed and style.
Perhaps the best part, however? The BMW 2-Series starts at the just $36,000. That's a competitive price for a vehicle in the luxury marketplace. It's also a price that a wide range of drivers can afford. If you'd like to learn more about the new BMW cars available BMW of Chico, get in touch with us today. The expert staff at our location in Chico, CA would love the chance to show you everything we have to offer.